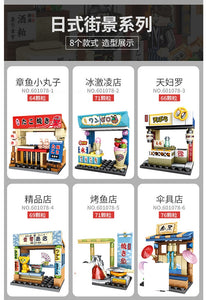 New from Sembo Block comes the cherry blossom series continuing the Japanese themes.  This is the final set that belongs in the series for now anyways.
These mini street scenes can also go along side your existing ones.  The more stalls the better. 
All sets are included in this bundle and are not sold individually.
Pieces range from 64-76 depending on set.
character included 

 with each stall.